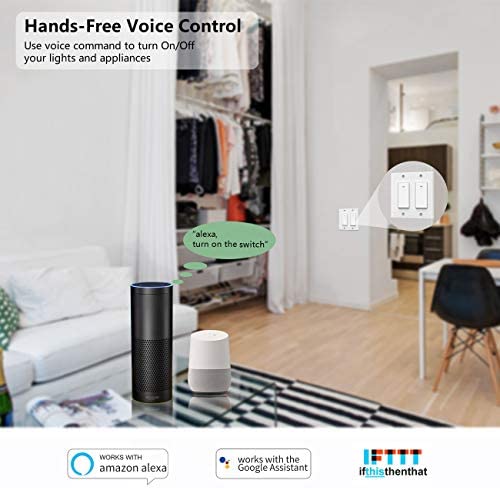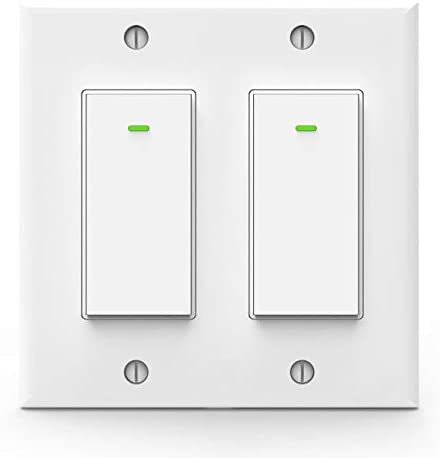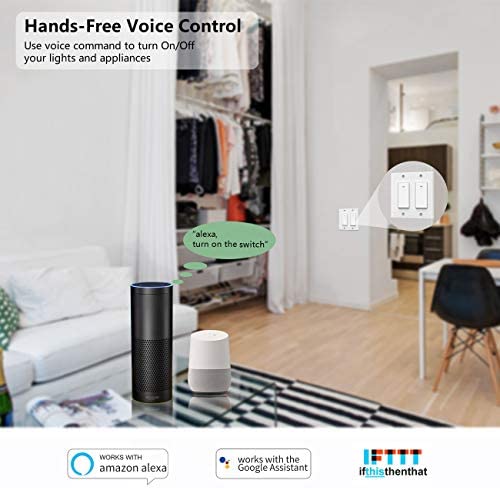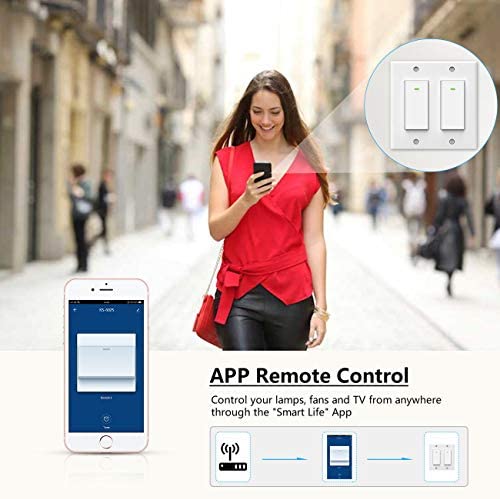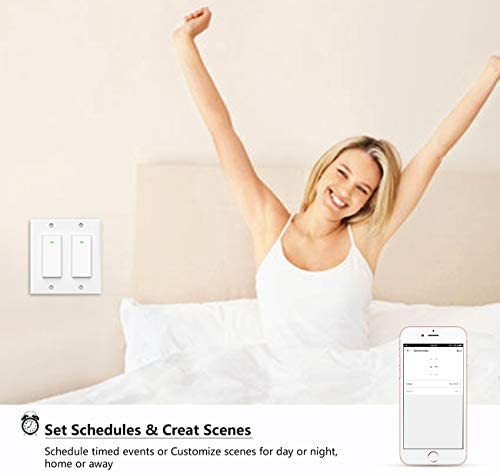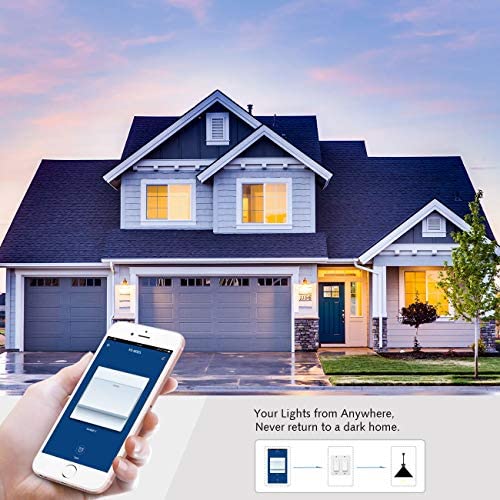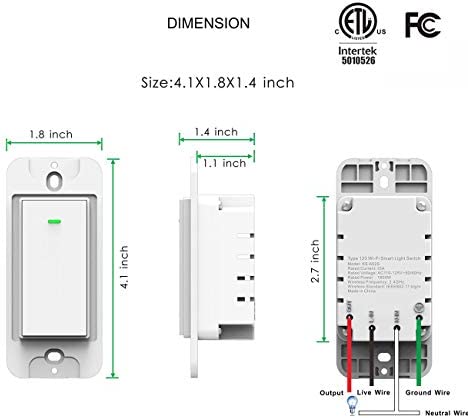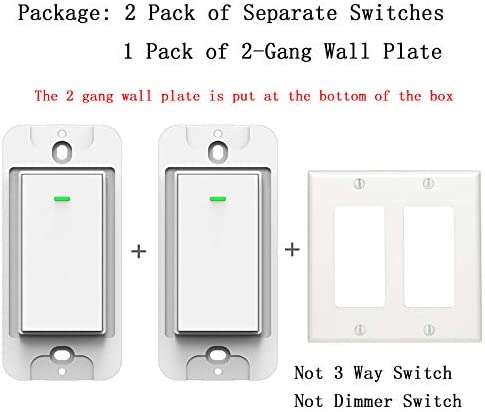 Price:

$49.99 - $33.99(as of Nov 13,2022 02:00:54 UTC –

Details

)
Note:

1. Neutral wire is required.
2. Support 2.4GHz Wi-Fi Only, not support 5Ghz wifi.
3. WiFi name and password should only contain letters and numbers. No special symbols allowed. (Like a dash.)
4. If physical button stopped working, please update the firmware of the switch in Smart Life app by:
Smartlife App – Device – Menu on the upper right corner – check for firmware update.
5. ALL devices and iPhone and Alexa devices need to be on SAME WIFI.
6. Models of router below are not compatible with our smart device: Google wifi mesh router, Apple Airport Extreme/Express, linksys WRT 3200ACM router


Specifications

Power supply: Neutral + Live wire
Rated Current: 15A
Rated Voltage: AC110V-125V~50/60Hz
Rated Power: INC 1650W(Max) LED 300W(Max)
Wireless Standard: IEEE802.11b/g/n
Working frequency: 2.4GHz
Safety: WEP/WPA-PSK/WPA2-PSK
Encryption: WEP/AES/TKIP
Static power loss: ≤0.5W
Working Temp:-20゜C~75゜C
Humidity: <95%
Control Distance : no limitation
Dimensions: 4.09×1.77×1.37 IN


Warranty:
1. ETL/FCC/RoHS certified
2. 15A Overload protection


Easy to Set Up
1. Download the "Smart life" from App Store or Google Play store.
2. Connect your mobile device to your 2.4GHz Wi-Fi network.
3. Launch "Smart life" and follow the wiring steps provided.
4. Connect the Smart Switch to your home network
Installation Notes – The smart switch can replace single pole light switch. Not compatible with 3-way (multi-switch) lights. Neutral wire required. Not a dimmer. Support 2.4GHz Wi-Fi Only (Not support 5G). Package include: two separate switches with one 2-gang wall plate. The 2 gang wall plate is put in bottom of the packing box.
Wireless Remote Control- Turn electronics on or off from anywhere with your smartphone using the smart life app
Voice Control – Works with Amazon Alexa, Google Assistant and IFTTT supported devices for a hands-free experience
Set Schedules and Timers – Use Schedules to set your Smart Switch to automatically turn on and off while you're home or away
Smart Sharing – You can create a group in Smart Life App, and share your smart switch to your family members